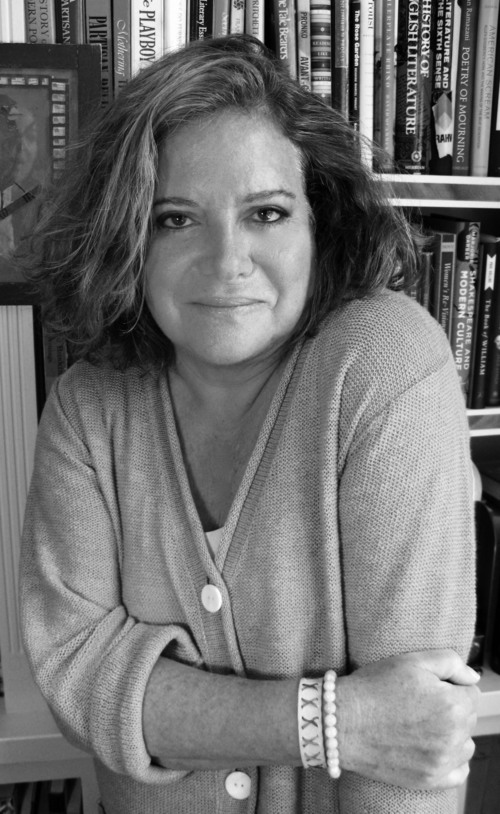 Daphne Merkin is a novelist and critic who has made a name for herself with her often-unnerving candor and forthright attitude towards issues of family, religion, and sex. Merkin has been a staff writer for The New Yorker and a contributing writer for The New York Times Magazine and "T" Magazine. She is a contributing writer to ELLE and writes frequently for other publications, including Book Forum, Travel & Leisure, and Departures.
Merkin attended Barnard College and Columbia University. Her first piece of criticism appeared in Commentary when she was twenty-one; she went on to write a bi-weekly book column for The New Leader as well as to publish book reviews in The New Republic (her first fan letter was from Woody Allen) and The New York Times Book Review. She published fiction and essays in The New Yorker, and in 1997 became a staff writer at the magazine, where she alternated the movie column with Anthony Lane as well as writing essays on personal and cultural issues. Merkin has also worked in book-publishing for five years, as a senior editor and then associate publisher at Harcourt Brace Jovanovich.
Merkin is the author of three books: an autobiographical novel, ENCHANTMENT (Harcourt Brace Jovanovich), which won the Edward Lewis Wallant award in 1986 for the best new work of fiction based on a Jewish theme; DREAMING OF HITLER (Crown), a collection of essays; and THE FAME LUNCHES: On Wounded Icons, Money, Sex, The Brontes, and the Importance of Handbags, a collection of essays named as a New York Times Notable Book of 2014. Her work has also appeared in several anthologies, including WOMEN ON DIVORCE: A Bedside Companion; WRITING OUR WAY HOME: Contemporary Stories by American Jewish Writers; SIXTY YEARS OF GREAT FICTION FROM PARTISAN REVIEW; TESTIMONY: Contemporary Writers Make the Holocaust Personal; and the recent anthologies, THE BITCH IN THE HOUSE and THE MODERN JEWISH GIRL'S GUIDE TO GUILT. One of her essays, "Trouble in the Tribe", was chosen for THE BEST AMERICAN ESSAYS of 2001 as well as THE BEST SPIRITUAL ESSAYS.
Among the wide-ranging topics that Merkin has written about for The New York Times "T" sections are pieces on women's fear of aging, women's obsessions with their handbags, gender issues and the concept of "Jolie laide." She has written extensively for the Times Magazine, including profiles of the actresses Liv Ullman, Cate Blanchett and Diane Keaton as well as profiles of the psychoanalyst and writer Adam Phillips and the writers Alice Munro and Nuala O'Faolain.
Merkin teaches writing workshops privately and at The Writing Center at Hunter College and at the 92nd Street Y. She has never learned to drive, a deficit which she hopes to address one of these days, and lives in New York City with her daughter.